KIM KHANH & XUAN HUY
True happiness are for those who wait.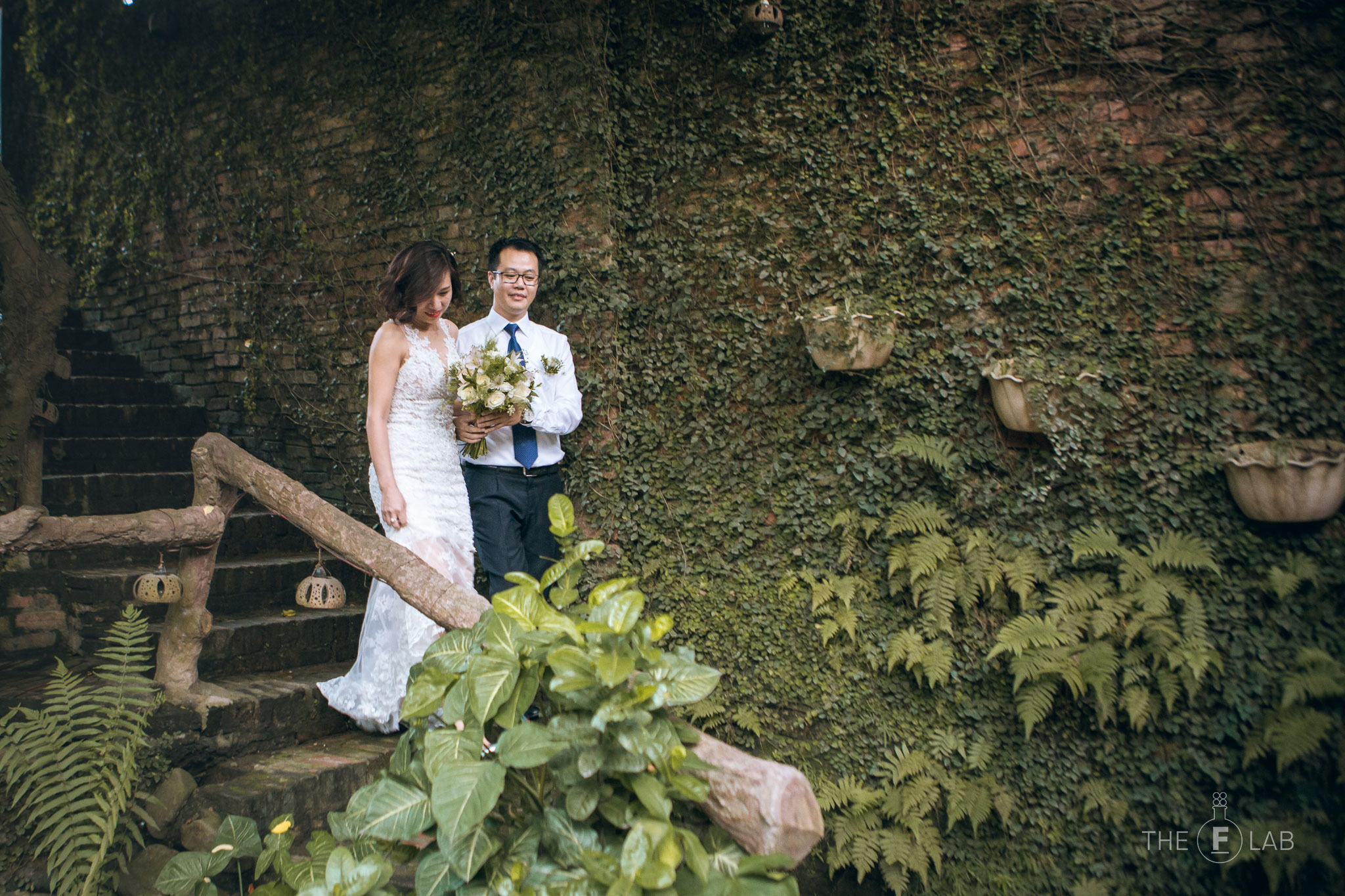 Khanh & Huy have been friends long before they fell in love with each other. They were both divorced and had kids of their own. They have overcome many challenges including fear of commitment, pride and family differences to be together. 5 years - 1 happy ending.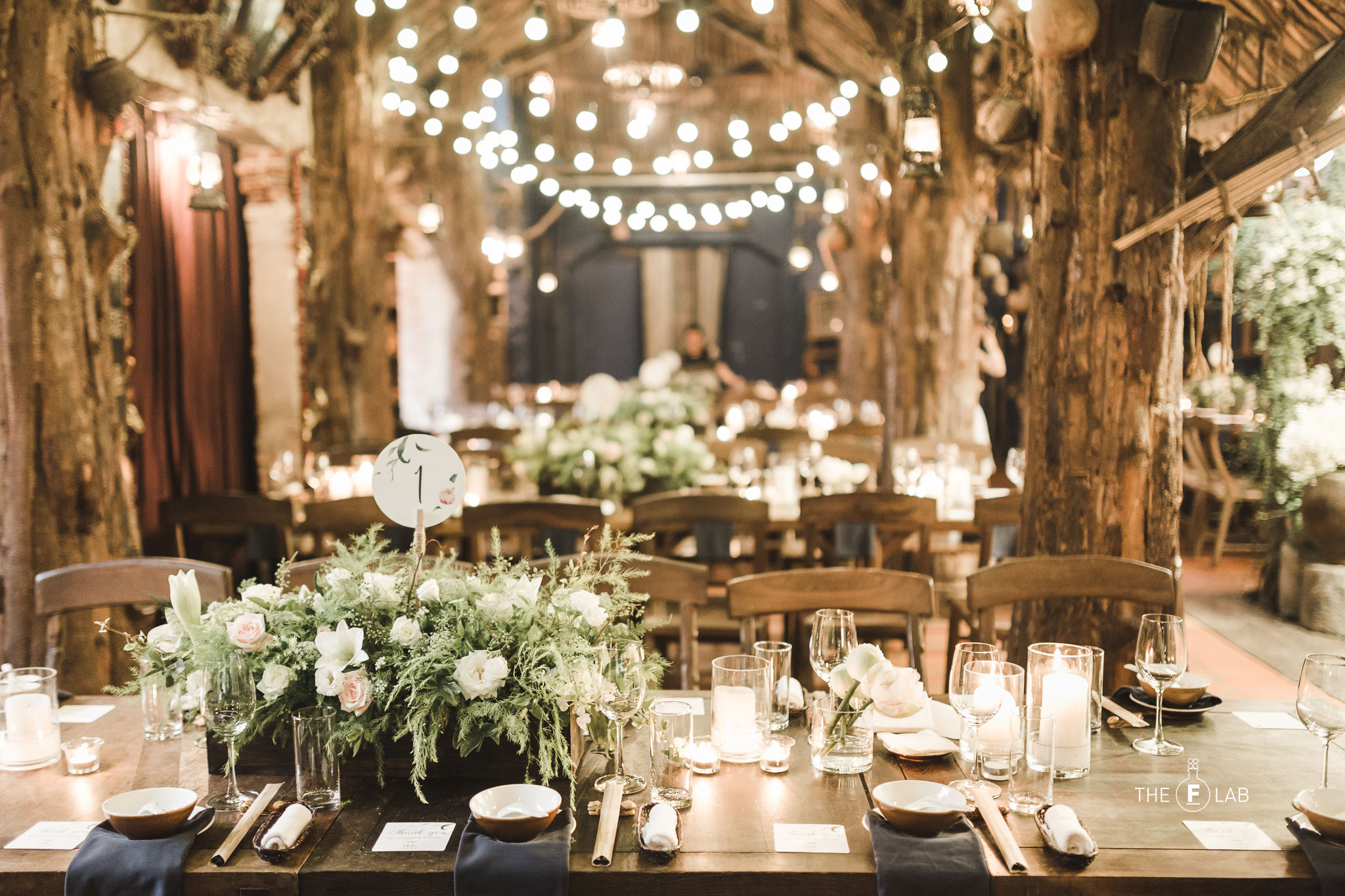 Khanh & Huy wedding was our second take on The Forest. The rustic and cozy space of this restaurant is our ultimate inspiration
We were introduced to Ms Khanh via Ms Ngoc, the owner of The Forest Restaurant, after being impressed with our first ever wedding of Milena & Raphael, 9 months earlier.
Khanh & Huy wanted an intimate celebration with only their family and close friends. They'd like us to focus solely on the programme. Therefore, to keep the decoration simple and timeless, we decided to go with a classic colour palette of white and light pink as well as additional lights.
For programme, with great helps from Khanh & Huy's friends, the exchange of ring ceremony, wedding games and entertainment were flow as smoothly as we planed. Especially, among friends of the bride, was Mr Hiep, the lead singer of Ngu Cung, one of the most famous rock bands in Vietnam. His performance was a remarkable moment of the night.
However, our personal favourite highlight was when the groom sung a love song "Buc Thu tinh dau tien" ("The first love letter") as a gift to his bride. The way they looked, smiled at each other is the most meaningful evidence of the love they've shared.
CLIENT
Kim Khanh & Xuan Huy
VENUE
The Forest Restaurant, 259 Au Co, Hanoi
PHOTO
Do Trong
No. OF GUEST
90