THUY LINH & THANH HUY
The classic green happily ever after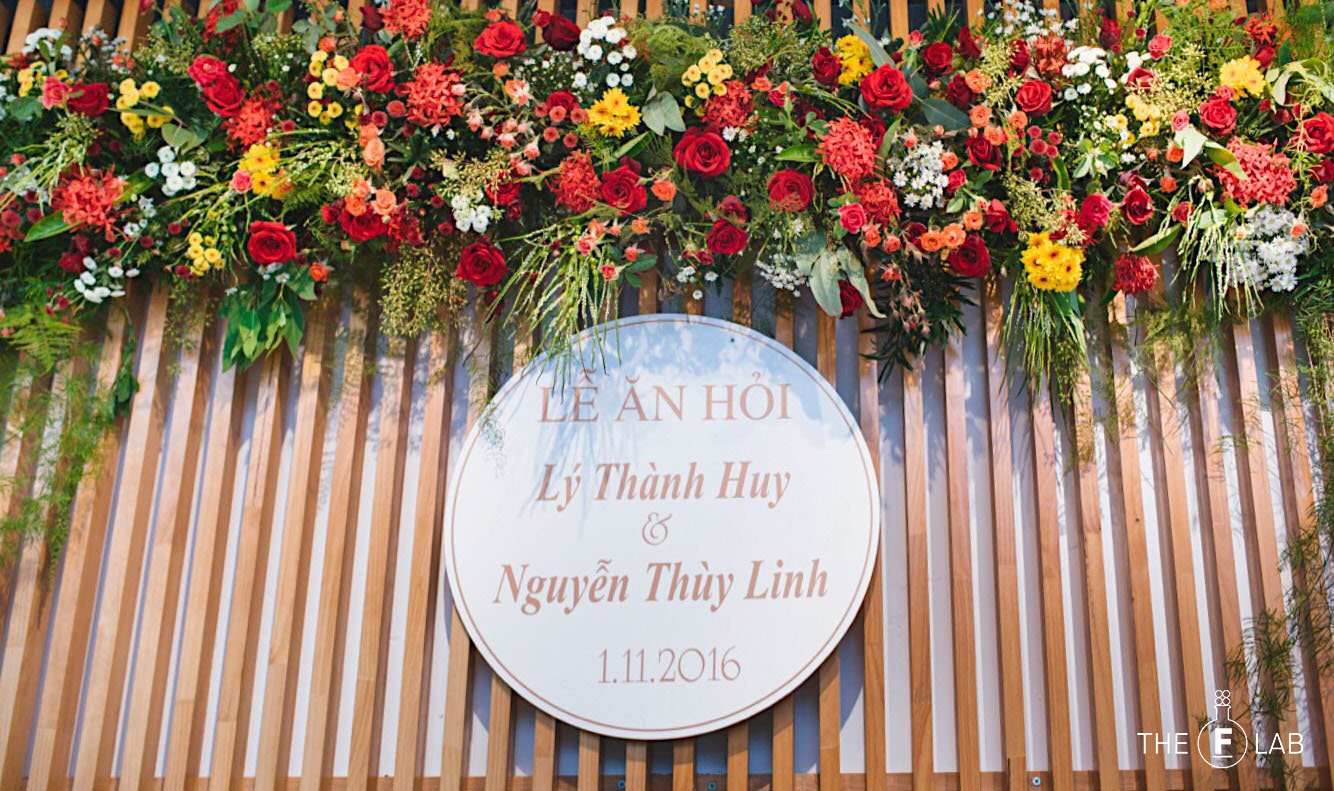 For every Vietnamese wedding, before the big day, there is a traditional engagement ceremony, as known as Ask-and-eat ceremony ("Le an hoi")
A warm colour palette using the harmony of red, light pink, yellow and orange was chosen to maintain the meaning of traditions
WEDDING CEREMONY & RECEPTION
With wedding ceremony, Thuy Linh & Thanh Huy desired to have natural rustic cozy celebration with their family and loves one, and the 5-star Sheraton Hanoi Hotel was their choice of venue.
Flowers and light installation were chosen to soften the hardness of Sheraton Hotel opened lobby area's exterior.The theme colour palette, including white, green and metallic gold, was harmonised by the combination of golden metal frame, white roses, hydrangeas and leaves. Wooden palettes and decorations were to bring rustic feelings to the hotel's classy space.
When guests arrived, it was the time to light up the candles, turn the music on and let the happiness flow...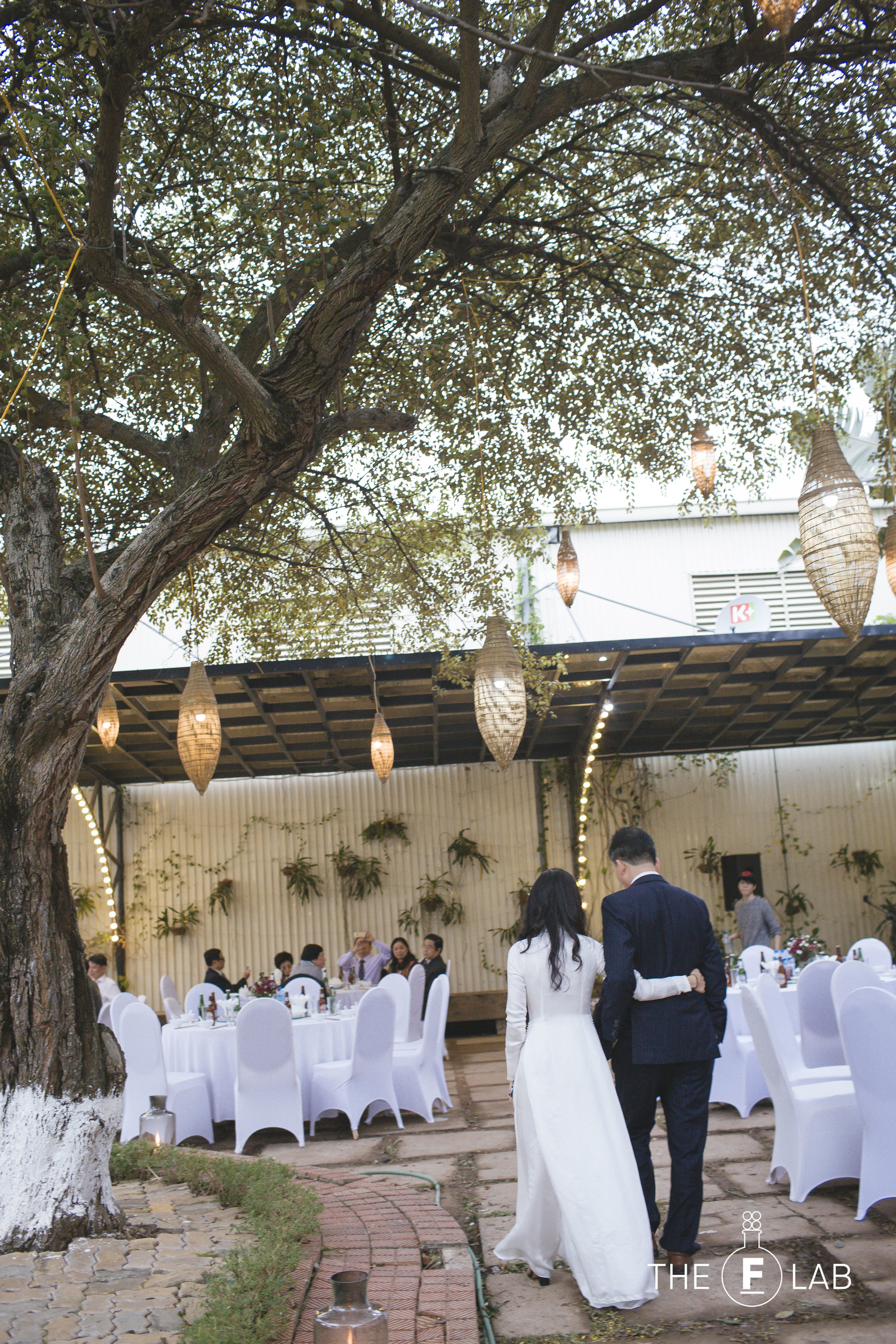 CLIENTS
Thuy Linh & Thanh Huy
VENUE
Engagement: Private Estate
Wedding: Sheraton Hanoi
PHOTO
Engagement: Bao Plasma
Wedding: Ngoc Luk