QUYNH ANH & JUSTIN MOTT WEDDING
Endless possibility of imagination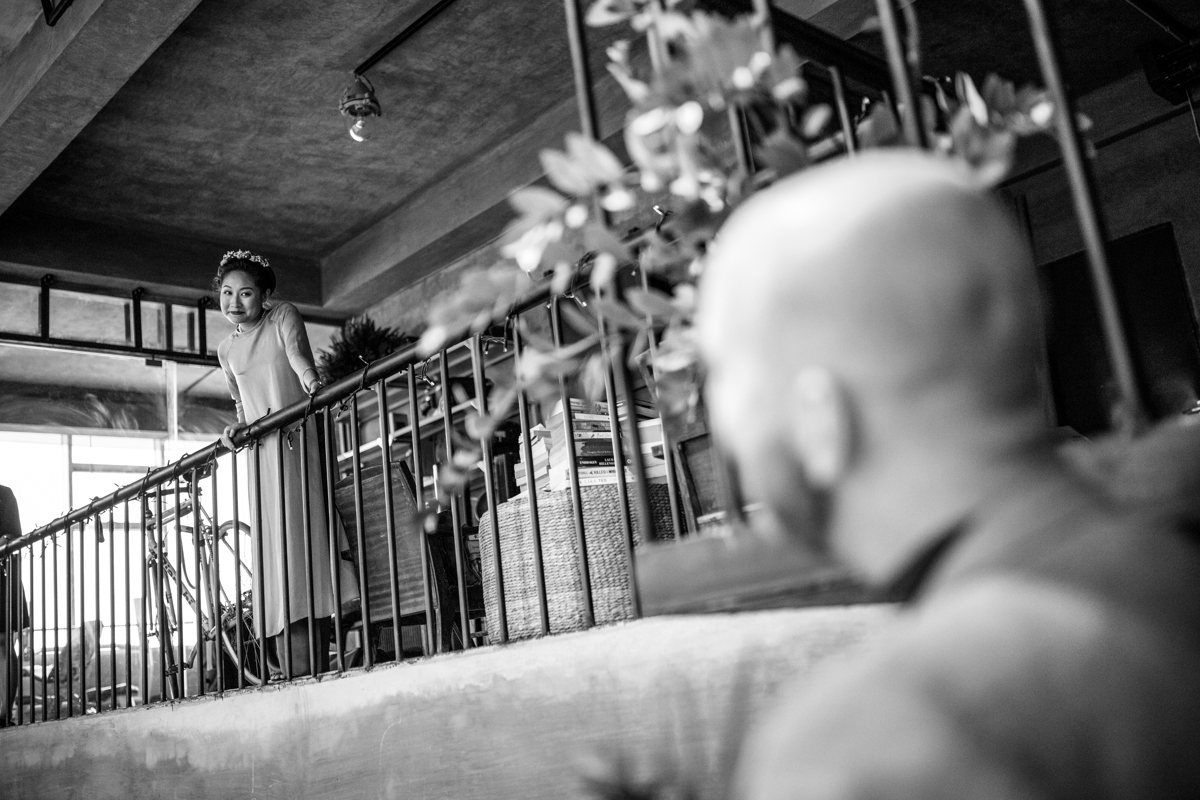 Q & Justin met when she was a high school student while he was chasing a seem-to-be unrealistic dream. 13 years being together was not easy but they make it work. Justin became one of the most successful and well-known photographer in Vietnam and South-east Asia while Q is his under the radar manager who is behind and support him on every step of his career.
The engagement ceremony was held in their home with only family and their closet friends. Q love sunflower and given their beautiful space, we decided to turn 2 parts of the house which are the stairs and their yellow door into 2 statement flower installations.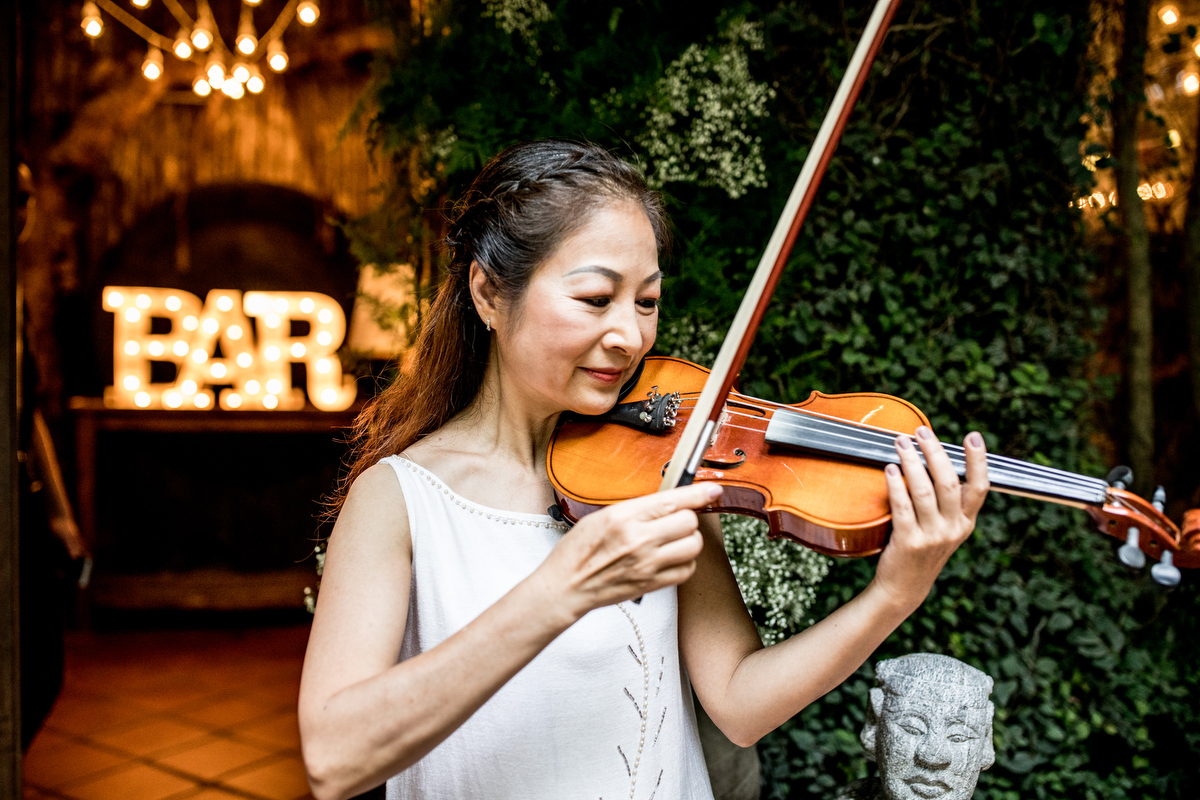 Quynh Anh walked down the aisle in the hands of Justin big brother, then met her sister halfway, while their mother play violin.
Both Q & Justin could not hold their tears during their vows exchange, bringing tears to all the guests.
The Celebrant is Justin longtime friend, Mr Duc, whose artistry is well-known.
For the wedding, Q decided to do one thing she's terrified her whole life, singing. And for this one time only, after many hours in the karaoke room and with the help from her incredible bridesmaids, her version of "When you tell me that you love me" once again, brought tears to the groom.
Clients: Quynh Anh & Justin Mott
Planner: Giang Bui
Concept, decoration & coordination: The F Lab
Venue: Private residence & The Forest Rustic Restaurant
Photo: Mott Visuals
Video: Mott Visuals
Wedding dress: 21SIX