The Bride: If you want the best go with the best!

It has been a few months since our wedding tour in March (calling it a tour because we had four ceremonies in total which was no small feat...). Since then a few of my friends, who are also bride-to-be, have asked me about the whole experience. And I can wholeheartedly reply that it was so amazing, so enjoyable, and the best day of our lives happened so perfectly thanks to Giang and her team!
After moving South, we have met couple times yet I felt the need to write to you and The F Lab team. Today's the day we receive the final photos from our incredible photographers and it would be perfect timing for our testimonial.
I learnt of The F Lab coincidentally one morning scolding down my Instagram feed. The post's romantic and emotional content impressed me and lead me to your beautiful portfolio on Facebook. Right there and then, I felt like having found my wedding planner and I was right.
Chị Giang, from my first meeting with you, I knew that I wanted to work with you and promptly canceled appointments with other coordinators. We are so thankful to The F Lab team for your expertise, kindness, and attention to detail that allowed us to truly enjoy our wedding day to the fullest! Your supports helped us design our dreamy wedding! F Lab Team's knowledge, friendly, joyful attitude and gently suggesting of ideas and timeline made me realise that this would be the right team.
"The best decision I made for my wedding & engagement in Vietnam!

... I highly recommend F Lab, despite their young age, their philosophy to deliver highly personal experience really shows in the quality and delivery of their work! ..."
"Dear Giang, Ngoc and F lab team,

Thank you all for your best efforts in helping us and our family in planning, decorating and coordinating our big days, including traditional ceremonies and the wedding, which reconcile the bride, groom and our parents interests and receive praises from the majority of our guests. What a brilliant job! ..."
My dearest Giang & The F Lab team,

Time passed by as a blink of an eye after wedding yet till today, I have finally find a peaceful moment to really sit down and write to you a belated (but sincere) testimonial to Giang, Ngoc, Linh, Lan & the whole team.
"We are a couple living abroad, and we kind of delayed the whole preparation until 2 months before the big day, so the day we woke up and realized we had tons of things to do, we contacted The F Lab. And it went beautifully <3 It took us so long (2 months after our wedding) but better late than never to write these words to the planning team behind the success of our happiest day, especially our wedding planner Ngoc Hoang…"
"Giang and The F Lab team (Nam, Mai, and Yen) made my wedding day so wonderfully memorable and gave me the prettiest tea ceremony ever! I couldn't recommend their team enough! I appreciate many many things from Giang's team but the two things you'd want from any consultant are that they will tell you their opinions, whether you agree with them or not, and that they are dedicated to your event, and not just checking some boxes…"
From the very beginning, I have never had any doubt choosing the F Lab for my engagement and wedding. Chi Giang was very professional and resourceful. For the 6 months leading up to the wedding, we were very confused because it's the first wedding in both families but chi Giang was there for us in every step of the way. In my head, chi Giang was this living encyclopedia about everything wedding. Don't know what are the steps of Le an Hoi ? Ask chi Giang. Don't know what style of wedding invitation is appropriate ? Ask chi Giang. Don't know how long will it be to alter your suit in Hanoi ? Ask chi Giang. Literally, "ask chi Giang" was the one sentence that popped up the most in my family's conversation about the wedding.
"Giang and her team are amazing. Three things I love the most about them are: First, Giang helps me to design a wedding that fits with my dream wedding. Each couple has a unique love story. In our case, it's the Long Distance Relationship that we had as an international couple..."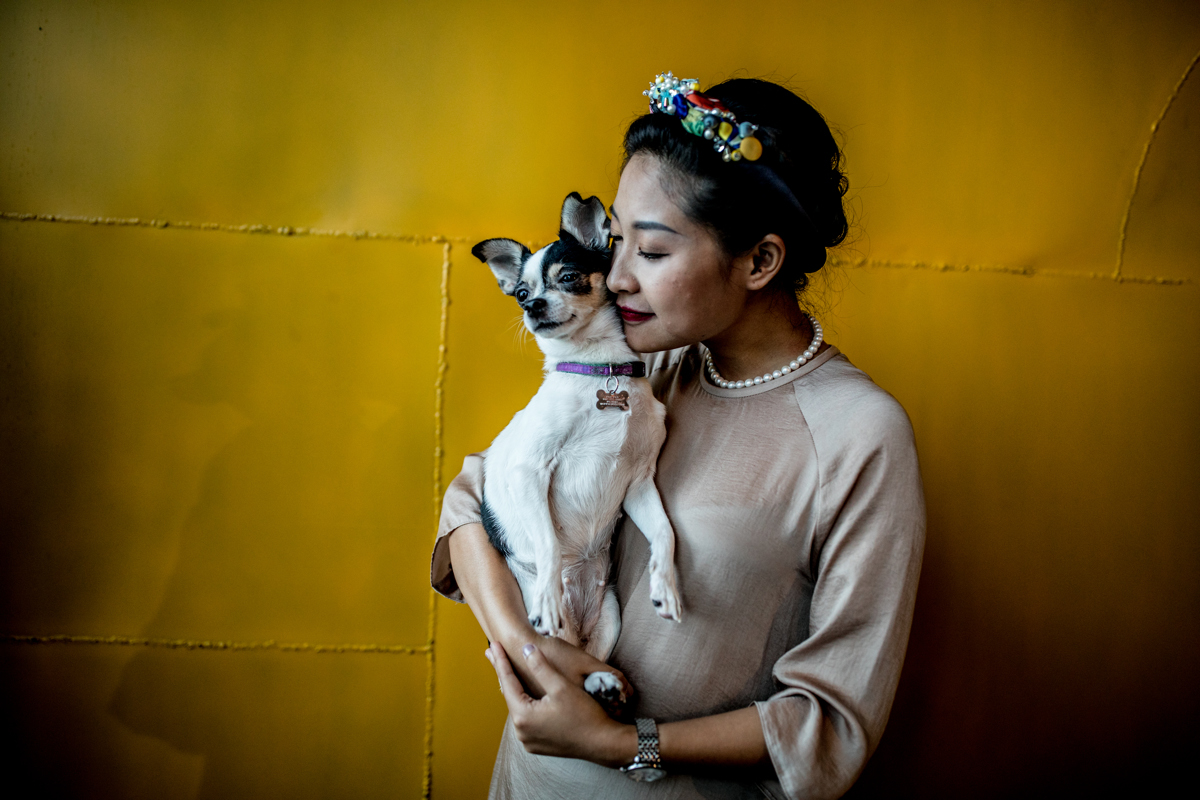 A big fat giant thank-you to Giang and her team!

I am not a kind of person that writes review for services. If they are good I will personally recommend them to my friends or to whoever has the need. However, with Giang, it is different. She is not simply my wedding planner, she becomes friend. I am happy to have a friend like her.
It's been 2 months since the wedding yet we still vividly remember our first meeting. Before Quynh Anh introduced us to you, all we had was a blurry vision and no clue where to start. Although Giang was totally surprise by our young age, she always inventively listened to all of our requests and crazy ideas and somehow manage to turned them into one dream wedding for us.
"Dear Giang & The F Lab team
Thank you so much for your help & support in preparing & perfecting our wedding ceremony, given tight schedule, different time zones & all sort of difficulties coming from all parties..."
"To my dearest Ngoc, Giang and The F Lab team,

It has been a long time since our wedding day but today, I finally have some time to write to you. to say "thanks your team for every thing" for organising our wedding as well as traditional ceremony at home..."
"It's almost been 2 weeks since our day and I can finally sit down to write to Giang and The F Lab, probably, the best wedding planner I've known..."
"Dear Ngoc, Giang & The F Lab team,

Although I'm still a bit tired after our wonderful wedding yesterday, I feel the need to write to you immediately. Our celebration was beyond my every imagination and I know The F Lab played an important part to make it happen...."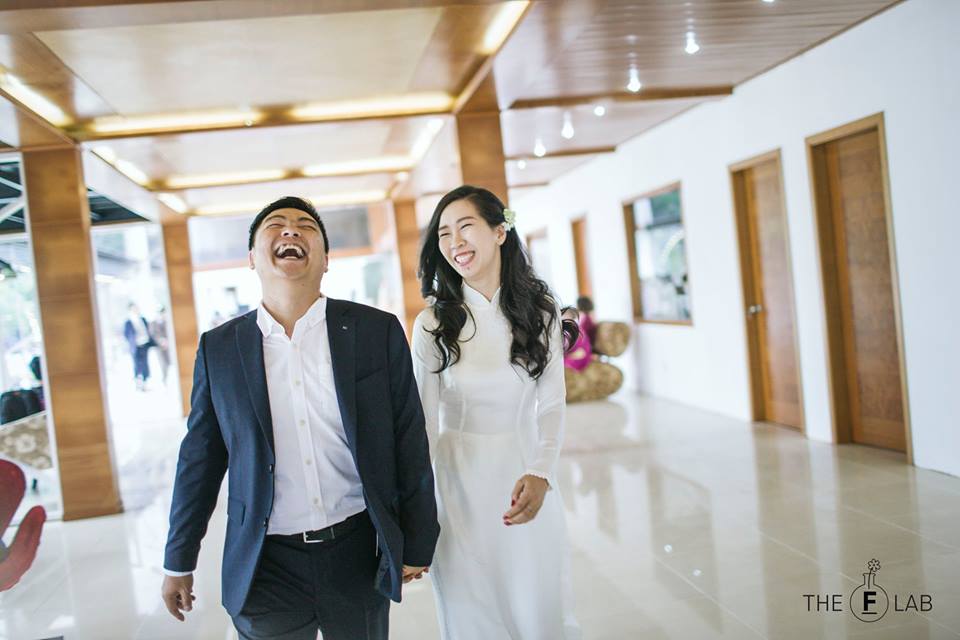 "Dear Giang,
It was a happy coincidence to get to know The F Lab and lightning decision-making moment for me to choose you and your team for my day. It was almost "love at first sight"...."
"I was in contact with many local planners when I started planning my two weddings in Hanoi & Vung Tau, but Giang immediately made it to the top of the list when I saw her started The F Lab. I've known her for a long time, and I always know that she's trustworthy and stylish. I mean, what else do you look for in a wedding planner? For me, those two things were the most important..."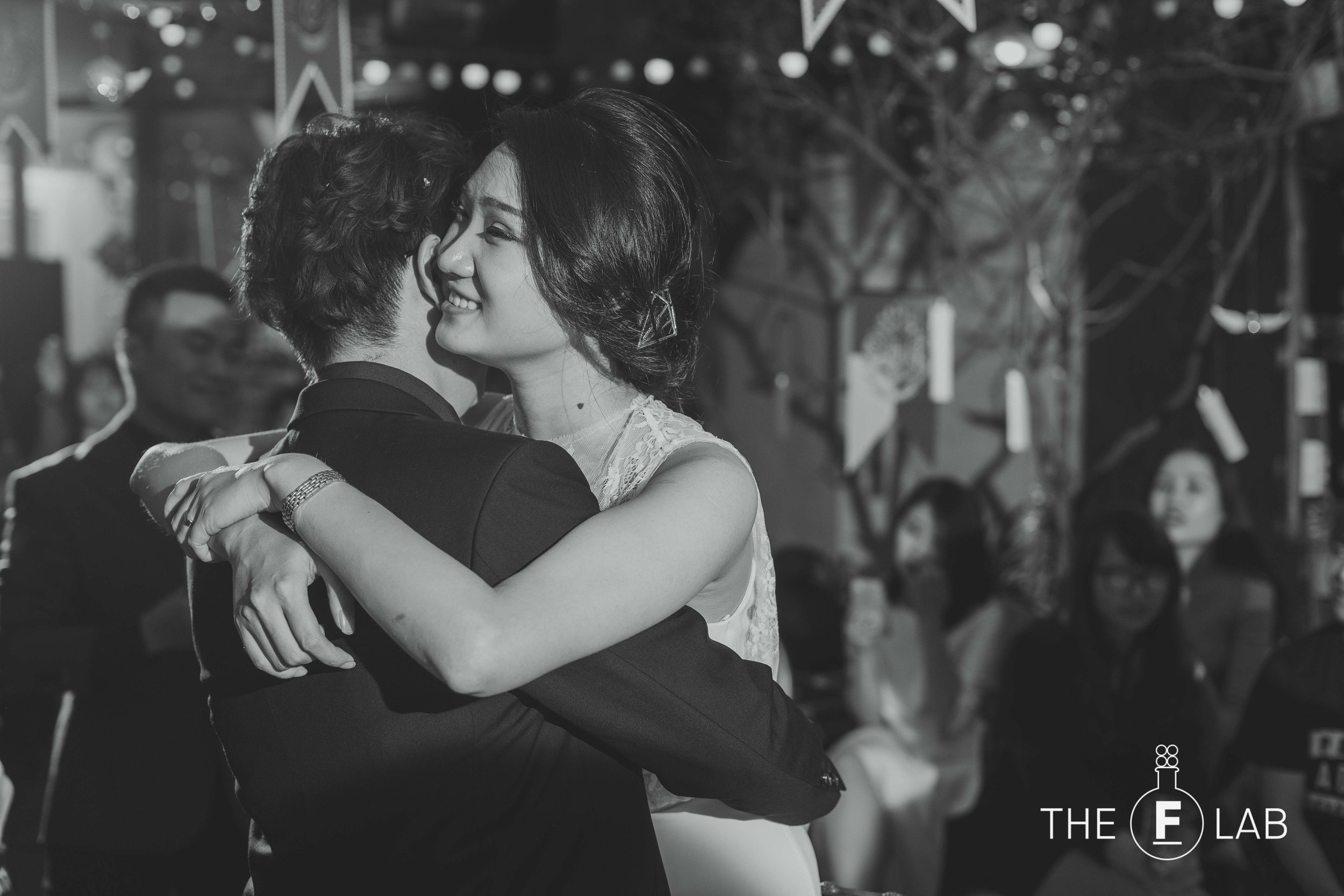 "It's been 2 months since our special day that I finally have the time to sit down, reminiscing the moments and write to you. Thank you, Giang and the creative team of The F Lab for making my day unique, ..."